Outdoor activities in spring, summer and autumn: hiking, fishing, swimming, canoeing, sailing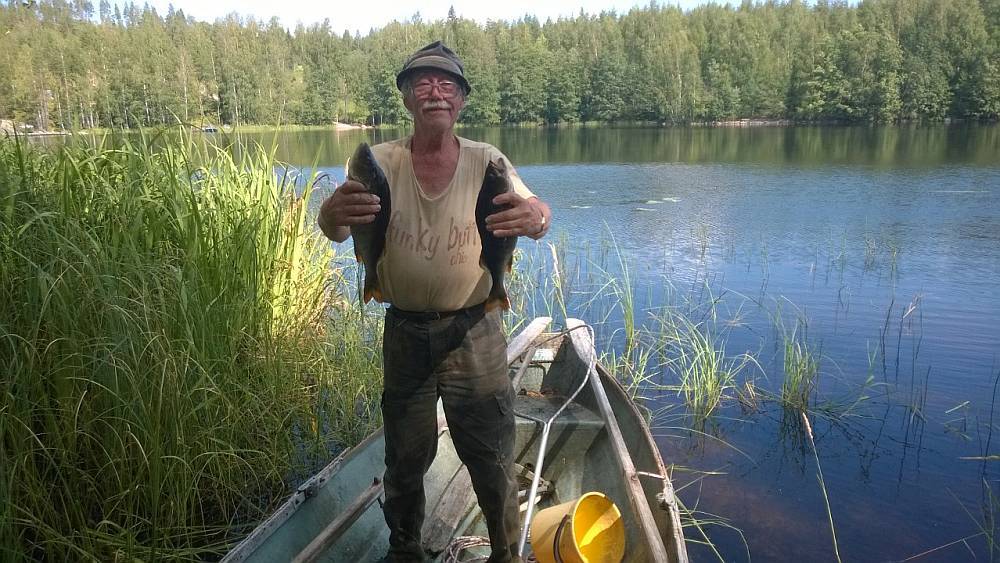 All our lakeside cabins are located on the shores of Lake Saimaa. You can easily go for a swim or go out in a canoe or rowing boat, or go fishing.
The Pihlajavesi lake is known for its clear waters and good catches. Fish species include freshwater trout, small whitefish (vendace), whitefish (lavaret), bream, pike-perch, pike, burbot and perch.
Fishing is possible with a hook and line, spinning rod, fishing trap or net (net fishing is not allowed from March to June because of the endangered Saimaa ringed seal). We will gladly help our customers to get the required fishing permits.
It is also possible to hunt for small game in the nearby forests. The hunting season depends on the game, but stretches from the end of August all the way to the end of February.
Typical game includes: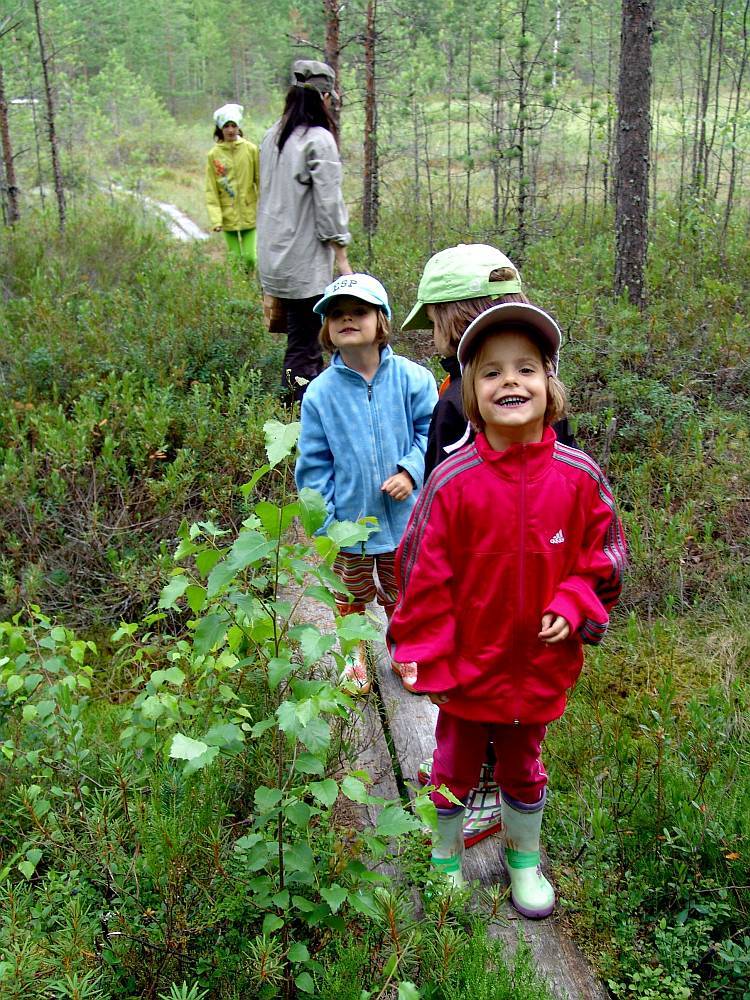 There is also a beautiful 2 km long trail which starts very close to the cottages. Along the trail you will find a hut where you can make coffee or sausages by the fire and admire great views. The forests around Lomalehto are great for picking berries and mushrooms or just hiking.
Don't hesitate to ask for more information on our guided tours, fishing trips and equipment rentals. We are happy to provide you with activities tailored for your family.
Equipment rentals in the summer:
canoe, kayak: 20 €/day
sails for a rowing boat: 20 €/day
extra boat: 20 €/day
outboard motor: 20 €/day + gasoline
bicycle: 15 €/day
Useful links to tourism sites of nearby areas
Winter activities when snow covers the ground: skiing, ice fishing, ice swimming, snow mobile safaris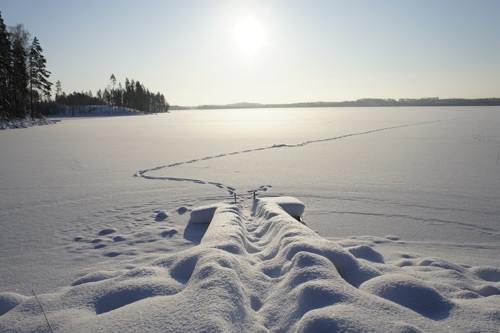 An approximately 4.5 km long ski trail starts almost at the entrance of your cabin. The trails are maintained daily (if needed) and there are also ski trails on the ice. The nearby hut provides you with a great place to take a breather.
Snowshoe trips, ice-fishing and ice swimming have also proved very popular among our guests. There is also a good hill near the cottages for children - and adults who dare - to go tobogganing.
The area is also suitable for hunting small game.
Ilpo will be happy to take you on a snow mobile safari.
Equipment rentals in the winter:
snowshoes, cross-country skis or sled/toboggan: 10 €/day, 50 €/week
ice fishing gear: 10 €/day, 50 €/week
3-hour snow mobile safari: 200 € + 50 €/person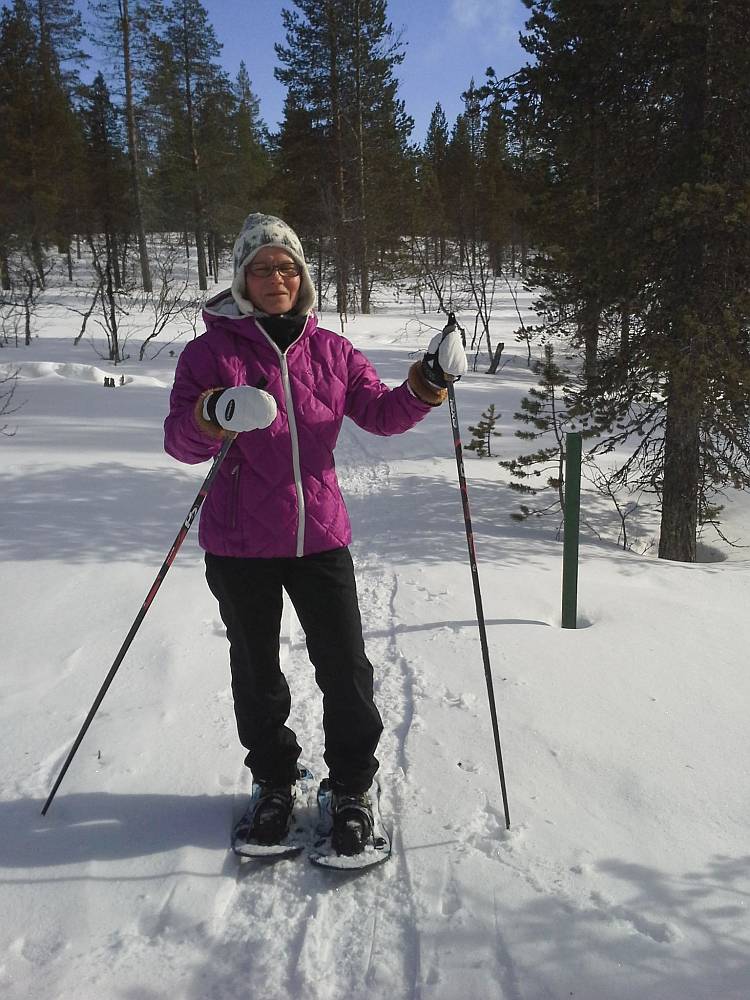 Nearby downhill ski centres:
Nearby spas: