At our holiday cottages, you can enjoy a relaxing or active vacation throughout the year
Would you like a relaxing or action-packed vacation? We offer a variety of options for your leisure time. Many returning customers testify that they enjoy their time at Lomalehto cottages for longer periods. Some of our customers have found us in the first few years and have been visiting Lomalehto for over 20 years.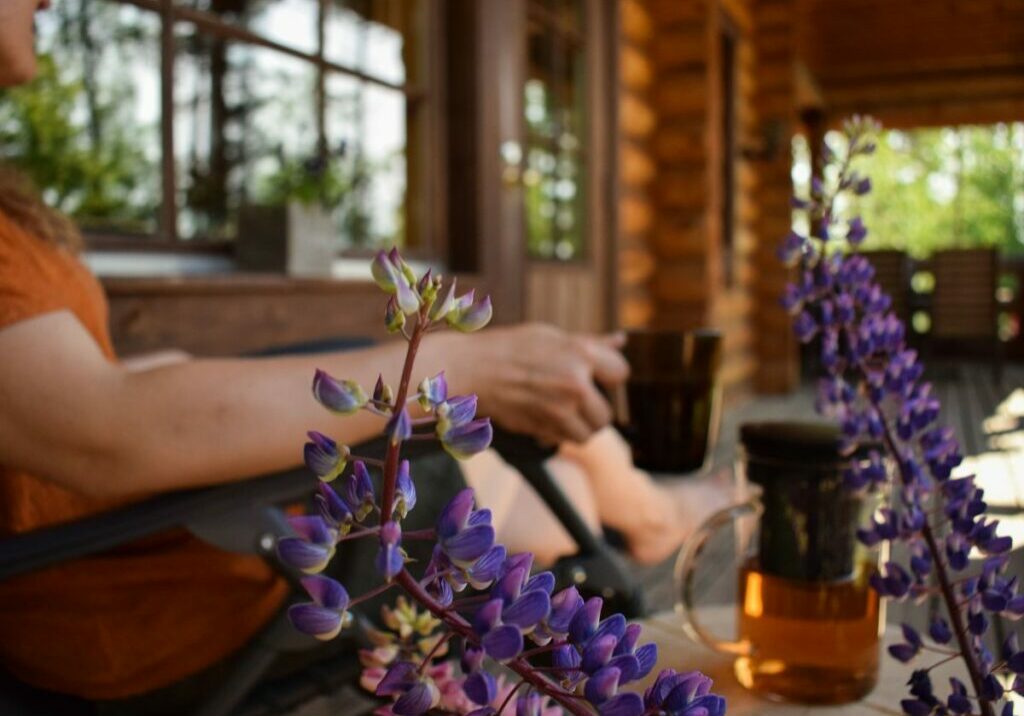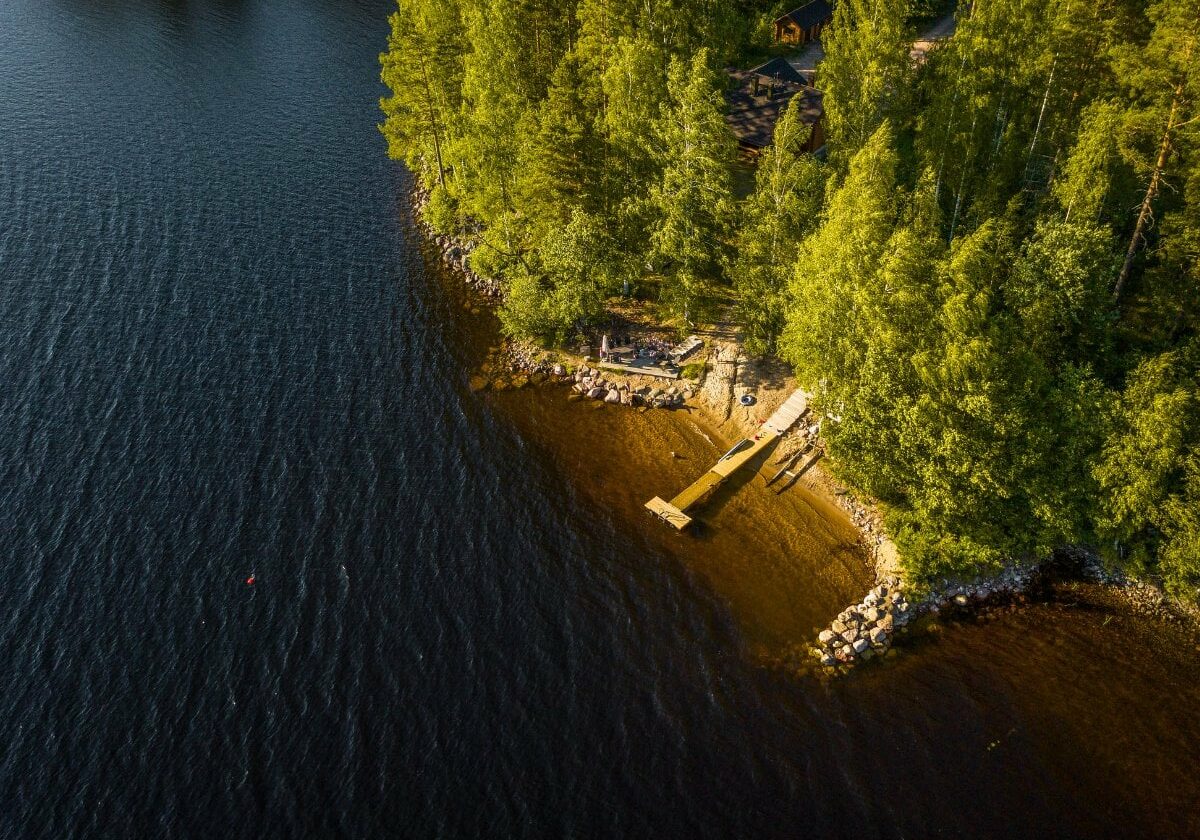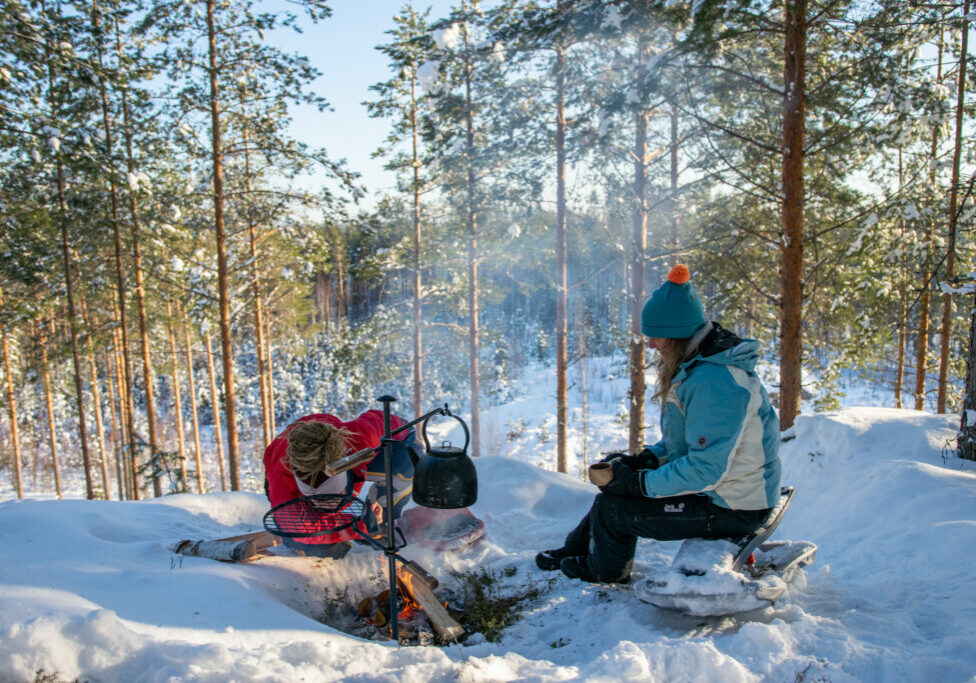 Well-equipped cottages ensure a successful vacation
Each rental cottage comes with its own beach and pier, as well as a spacious yard where you can spend time swimming, sauna bathing, and grilling. The nature and varying landscapes are at your fingertips through outdoor trails. Rowing boat is included in the rental price. In addition to the activities included in the rental price, we offer various rental equipment for cycling, boating, and skiing. We also organize guided tours in nature. You will definitely find something to do at our cottages, regardless of the season!
Lake Saimaa and its local part Pihlajavesi offer things to see and experience.
Pihlajavesi, a part of the Saimaa lake system, is known especially as a home for the Saimaa ringed seal. A lucky traveler might be able to see the Saimaa ringed seal lounging on the shoreline rocks.
The Pihlajavesi lake is also famous for its clean waters and diverse fish population, including species such as lake salmon, vendace, whitefish, bream, zander, pike, maggot and perch.
Here our guests present their fishing photos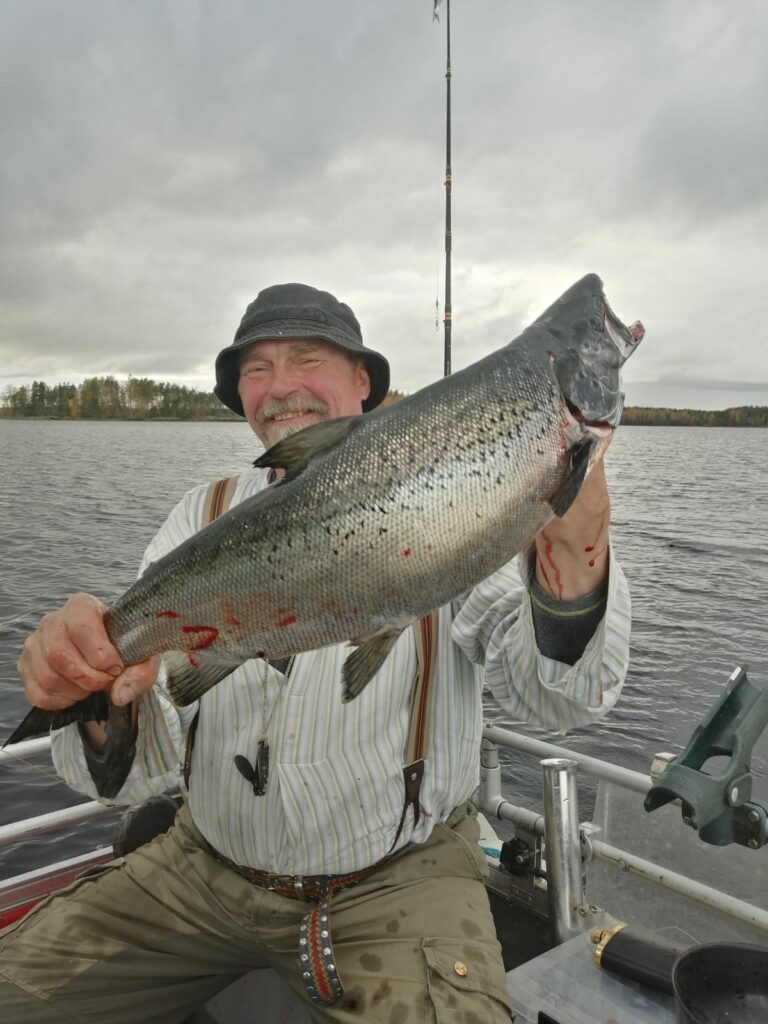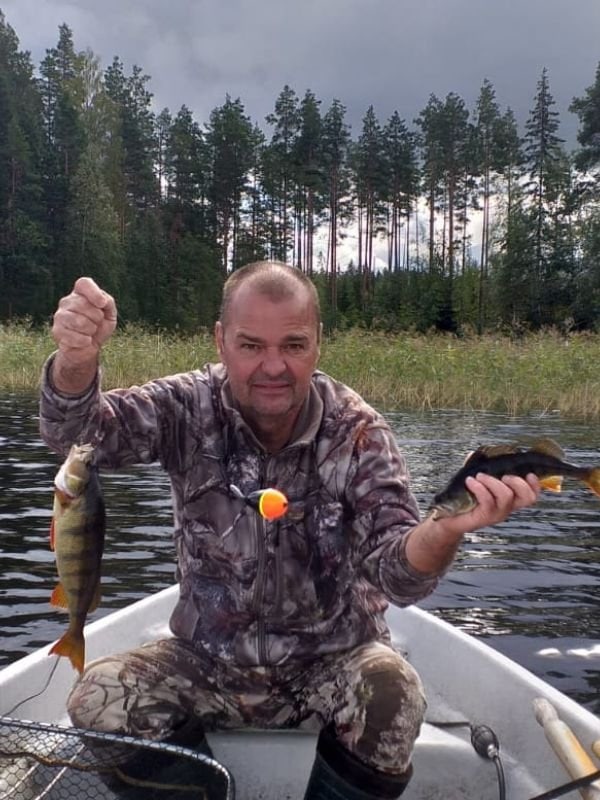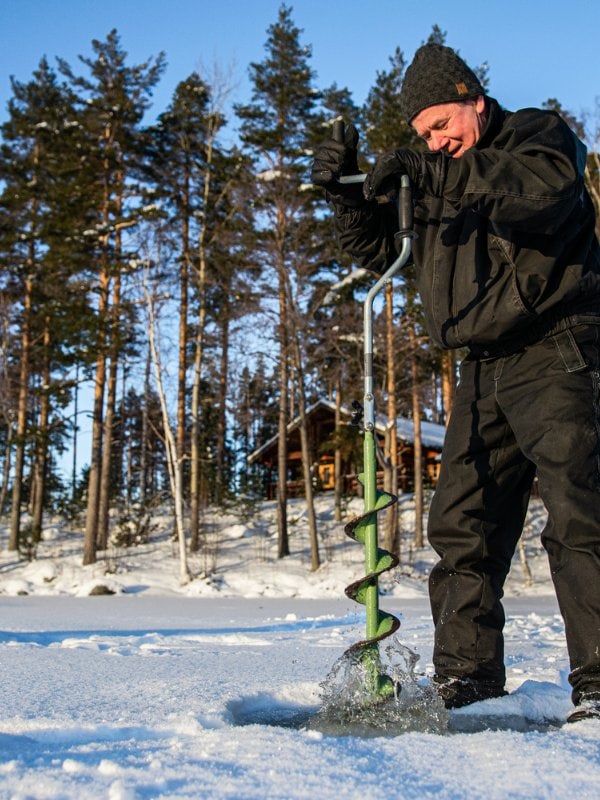 And the activities at the cottage don't end there - see what else you can do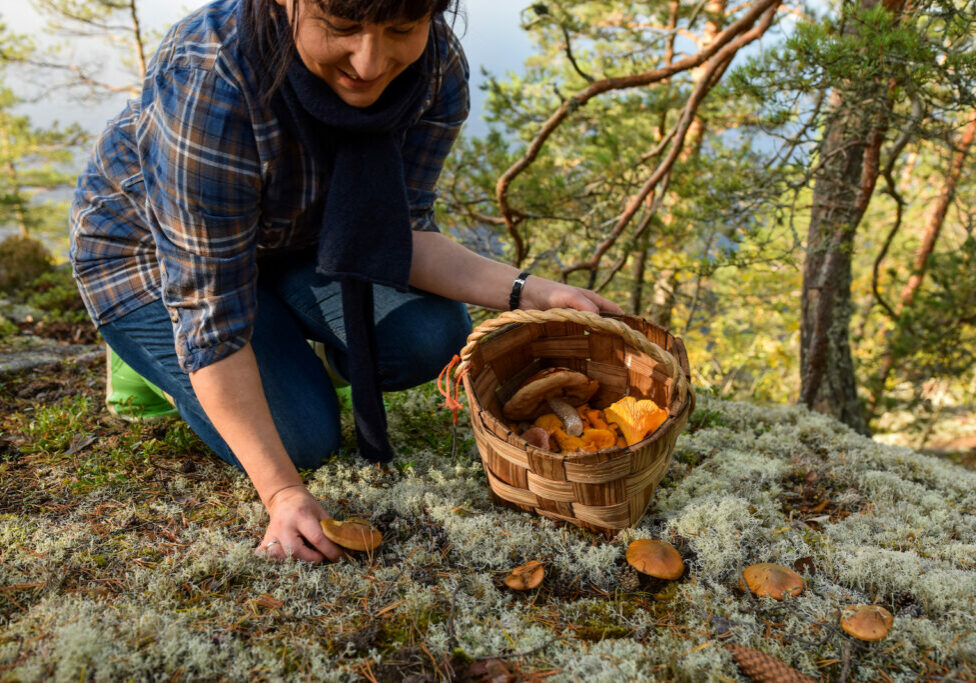 In Lomalehto's forests, you can pick berries and mushrooms and go hiking. You can also rent a mountain bike for off-road riding.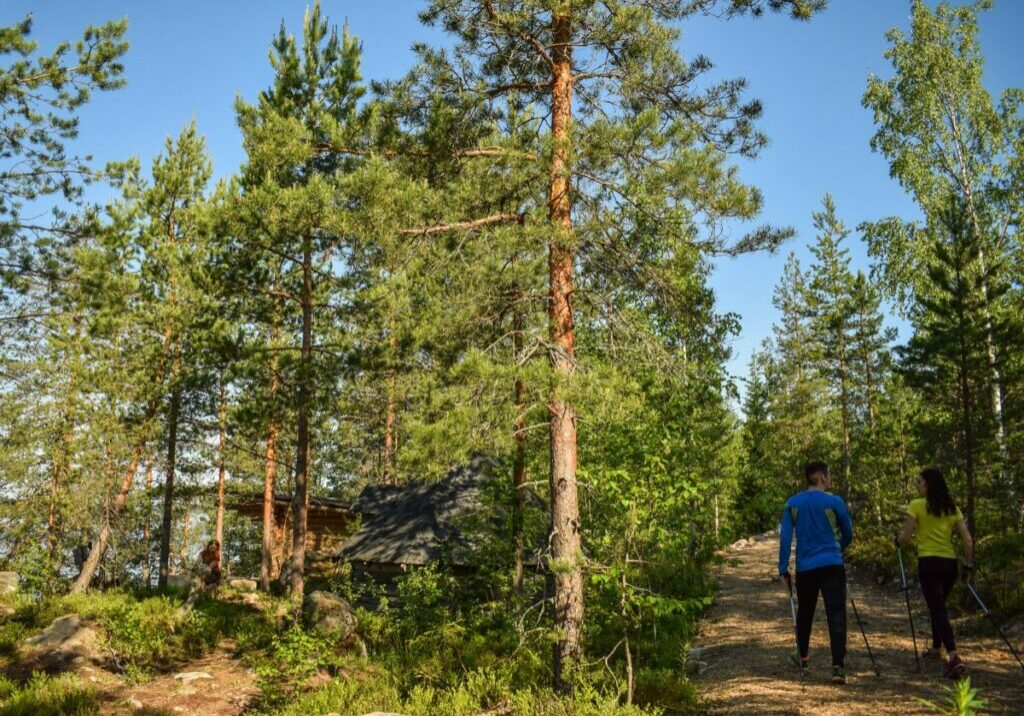 There is a nature trail of approximately 2 kilometers and also an 8-kilometer cross-country skiing track in winter and a fitness trail in summer, that starts from next to the cottages. Along the route, there is a hut where you can take a break and make coffee on an open fire or grill sausages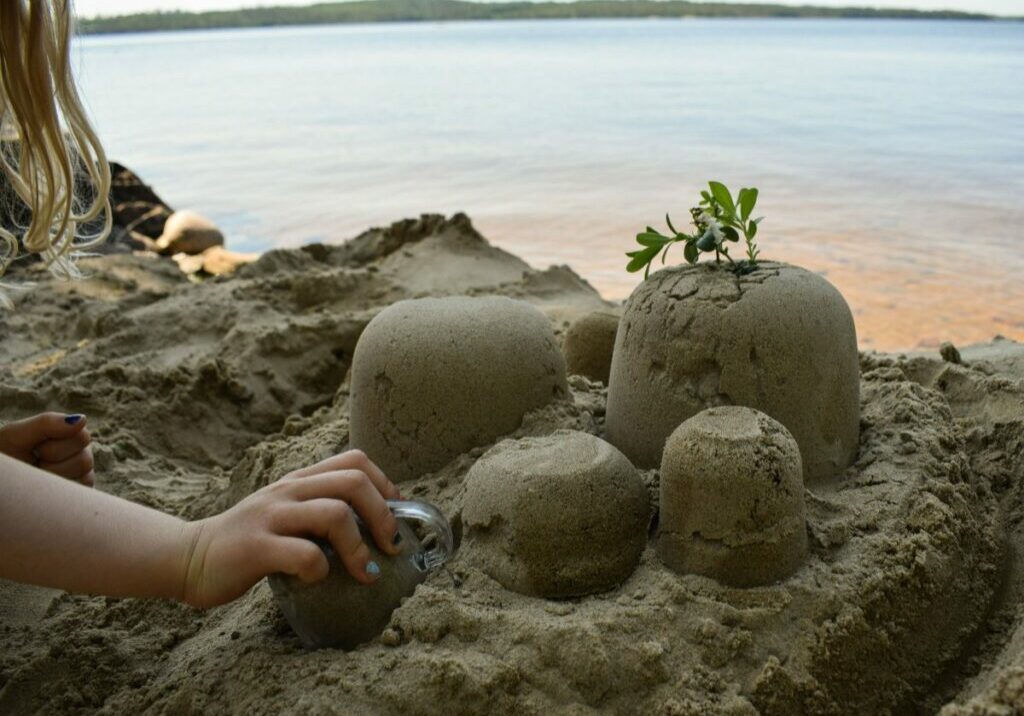 Swimming - each cottage has its own beach
Each cottage has its own private beach and dock.
After swimming, you can warm up in the wood-fired lakeside sauna or grill food in your own grill shelter.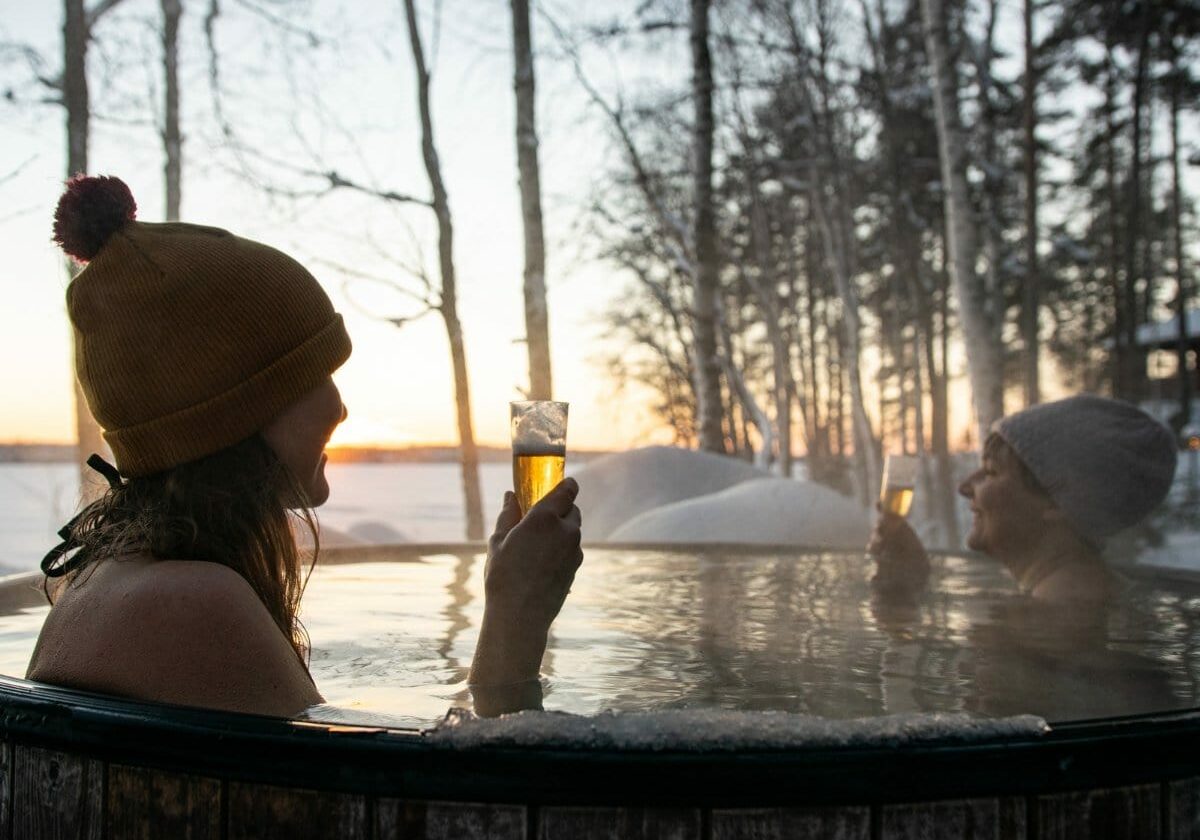 Relax in a hot tub or sauna
If you want a relaxing vacation, we highly recommend the heated hot tub.
The hot tub is available in two of our cottages: Mäntyniemi and Karhunpesä. The price is 100 € per heating.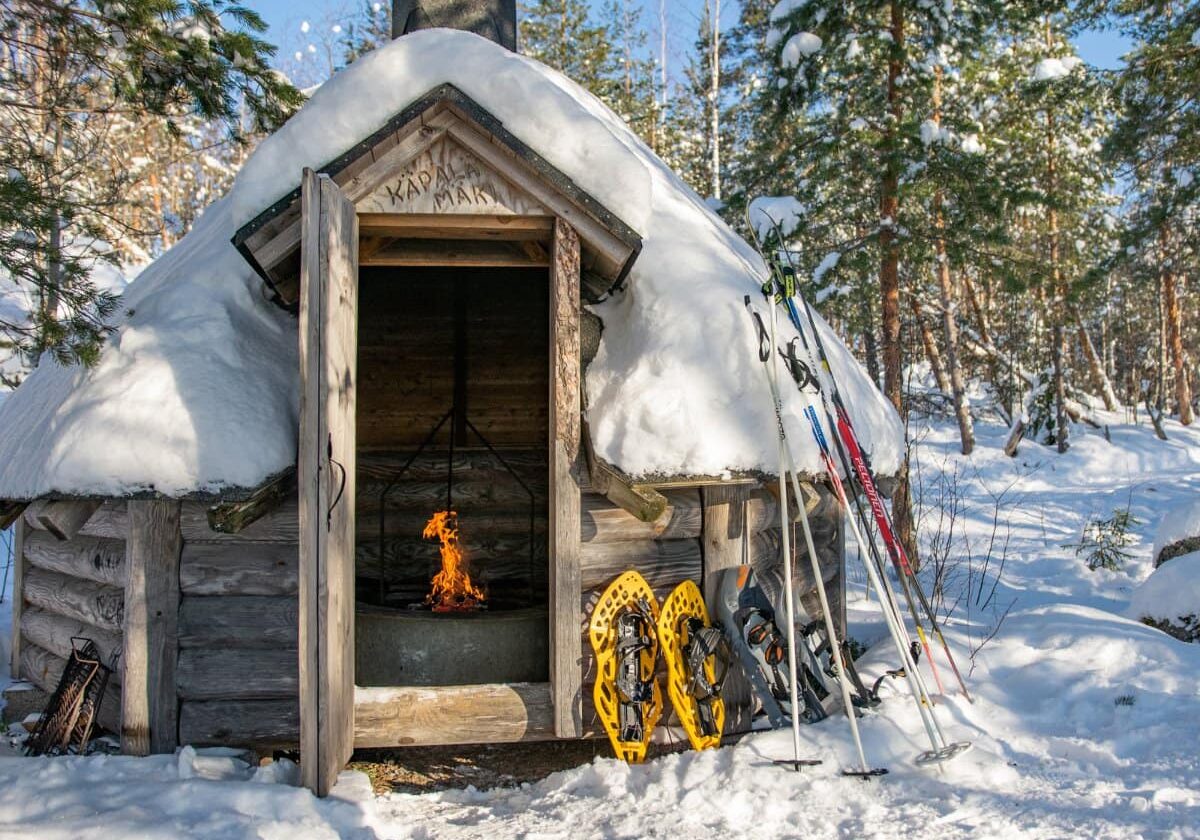 An approx. 8 km long ski track starts next to the cottages. The slopes are maintained daily if necessary, and they are also made on the ice of the lake. There is a hut in the terrain as a resting place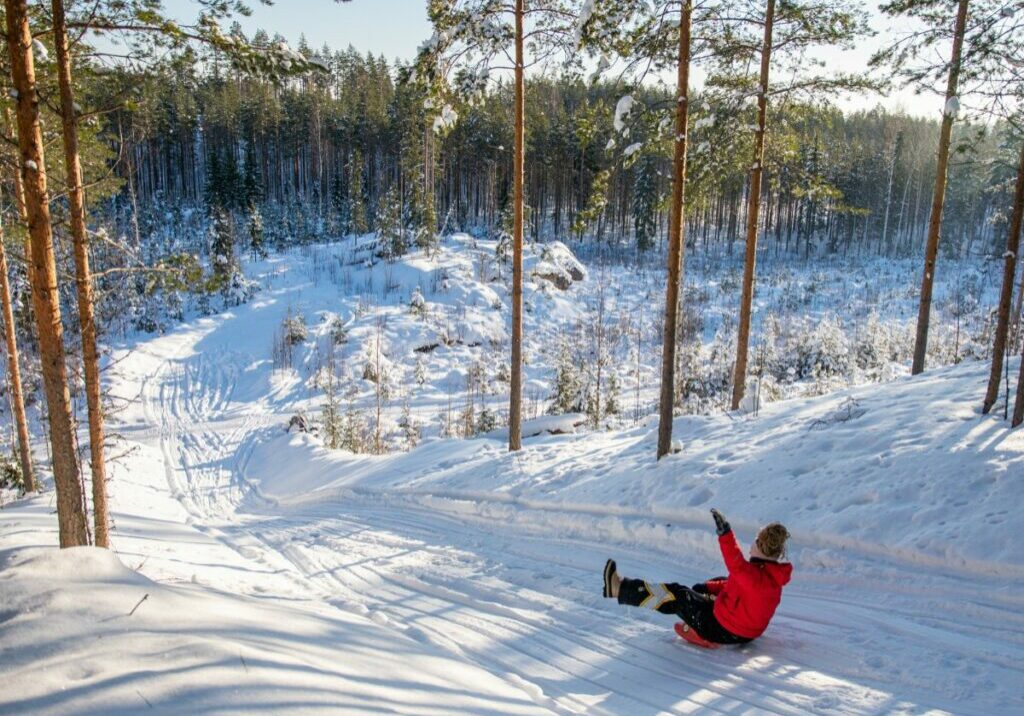 Other popular winter activities
Also snowshoeing in varying terrain, ice fishing on the lake, and ice swimming have proven to be popular winter activities.
There is also a sledding hill for children and adults alike.
At Lomalehto, you can also fish and hunt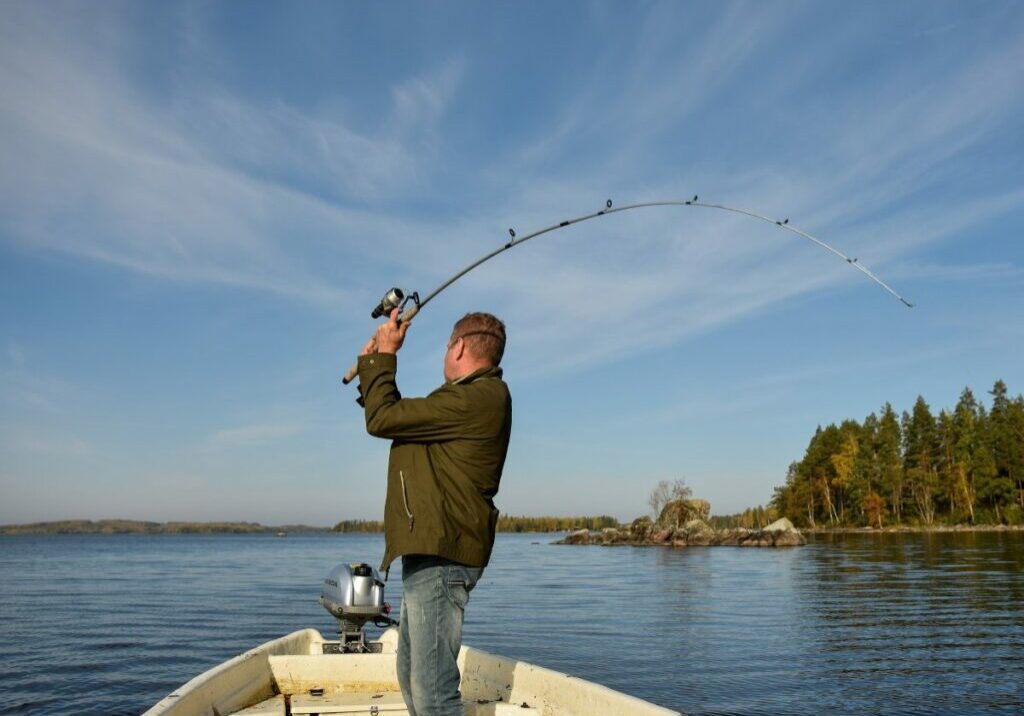 Fishing is possible with a worm or a spinning rod, with a trap or a net (nets are not allowed from March to June due to the protection of the Saimaa ringed seal).
We can also arrange the required fishing permits for you.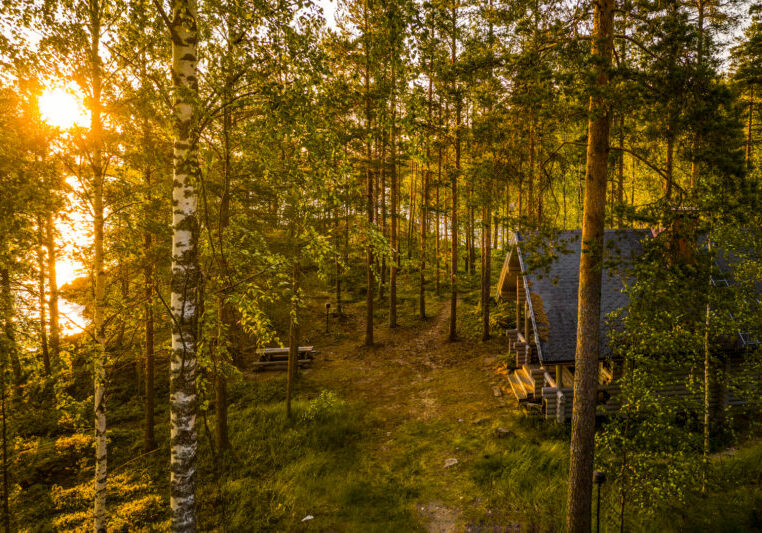 The surrounding terrain of the cottages offers opportunities for small game hunting. The hunting season varies depending on the game species, from the end of August until the end of February. The most common game species are forest birds and hare.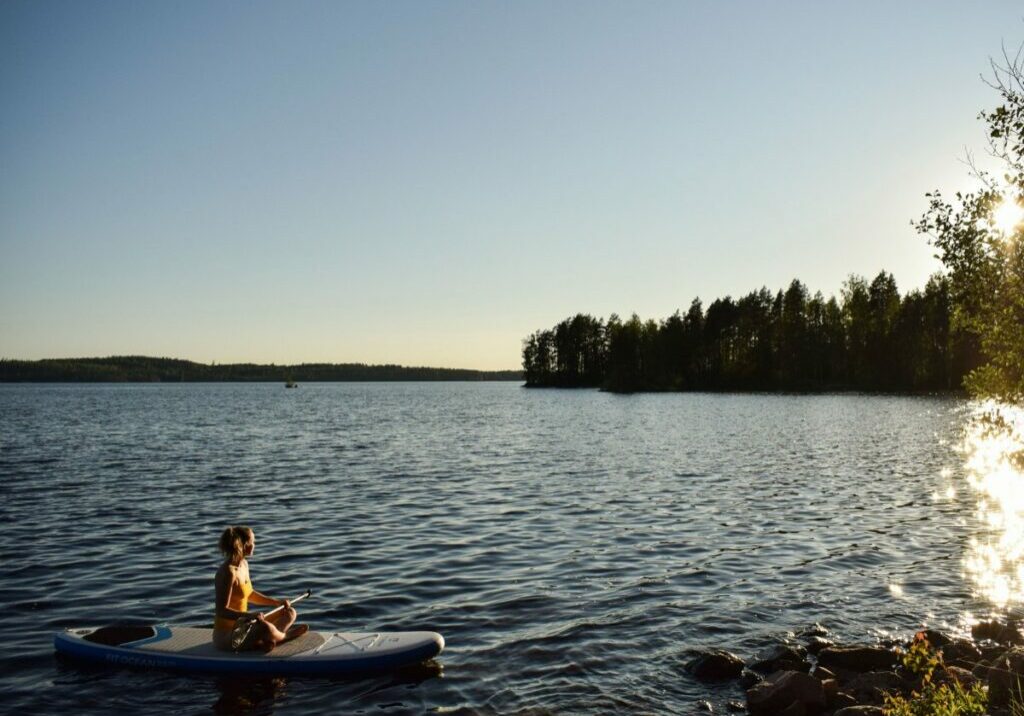 Boating and stand-up paddling
All of our cottages are located on the shore of Lake Saimaa.
You can go kayaking, rowing, stand-up paddleboarding, or fishing on the lake.
Check the calendar for events in nearby areas
Ask more - we are happy to help
Ask for more information about guided nature tours, fishing trips, and rental equipment.
We are happy to tailor the perfect activity package for you.
If you need to rent equipment, that is also possible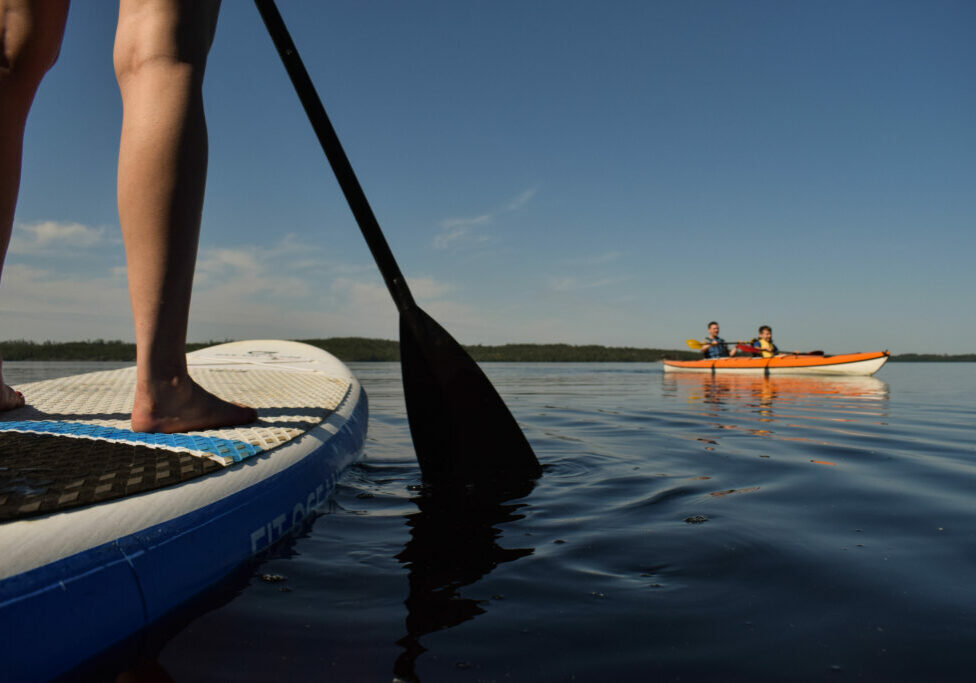 Equipment rental in summer:
Canoe, kayak: 20 €/day
SUP board: 20 €/day
Extra boat: 20 €/day
Outboard motor: 25 €/day + fuel, 100 €/week
Bicycle: 15 €/day
Electric bicycle: 40 €/day
Fatbike: 35 €/day
Motorboat with 10hp and 20hp engine, ask for price.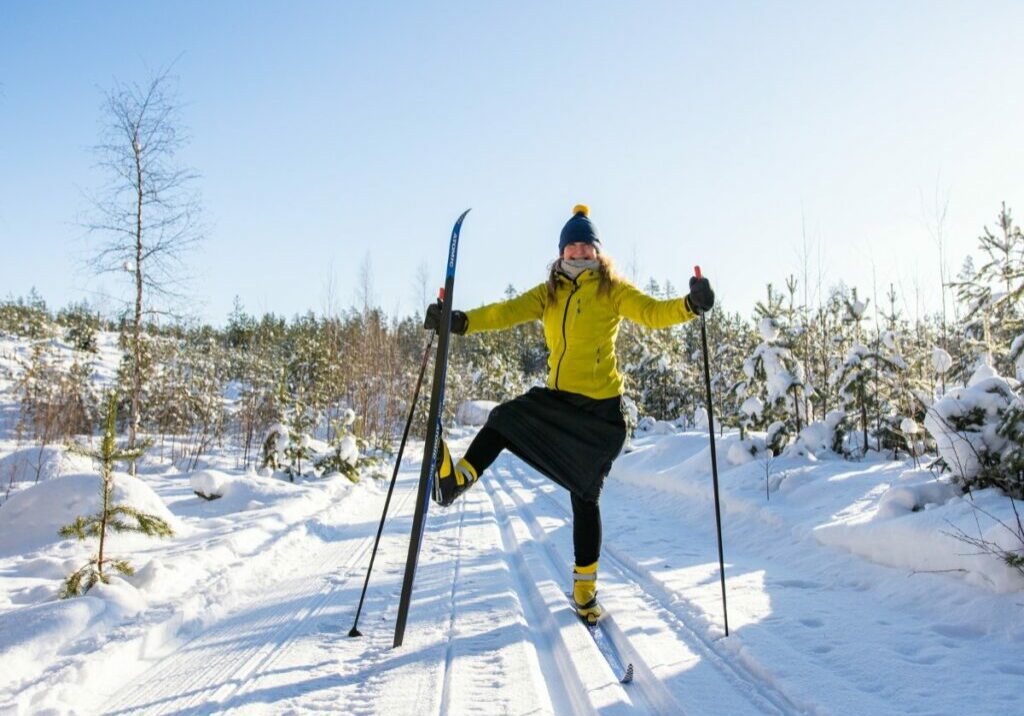 Equipment rental in winter:
Snowshoes, skis or kicksled: 10 €/day, 50 €/week
Ice fishing equipment: 10 €/day, 50 €/week
There is a lot to do and see in the nearby area